Cultivating Well-Being Since 1999
About Humboldt Patient Resource Center
HPRC Arcata has been serving Humboldt County since 1999 and is one of the first cannabis dispensaries opened in the United States. Over the 19 years of operation our dispensary has diversified products and services to meet the needs of our customers, patients, and community. We are excited to now offer adult and medical retail services!  At HPRC customers will find a wide selection of flowers, pre-rolls, concentrates, cartridges, edibles, tinctures, topicals, patches, capsules, and more!
Our dispensary is located in beautiful Arcata on the north coast of California. Nestled in the heartland of cannabis, HPRC has developed unique relationships with some of the best cannabis cultivators and advocates in the world! Through years of advocacy, support of other business, and community reinvestment, HPRC has been acknowledged as Best Dispensary in Humboldt County (NCJ), Best Budtender (Michelle), Leafly Top Dispensary United States, and City of Arcata Business of the Year. We are proud members of the Arcata Chamber of Commerce, The Humboldt County Cannabis Chamber of Commerce, Founding members of Women Cultivating Community, and operate a carbon neutral facility.
At HPRC Arcata our retail staff members are cannabis consultants trained to serve both medical and adult customers 7 days a week.Our passion is all things cannabis so no question is too small for our team! In addition to exclusive and premium cannabis products found at our dispensary, HPRC also takes pride in having health, lifestyle, and wellness information available to all customers. Our goal is to go beyond cannabis and provide you with the highest quality dispensary experience possible and help you cultivate well being in your life.
HPRC-Cultivating Well-Being Since 1999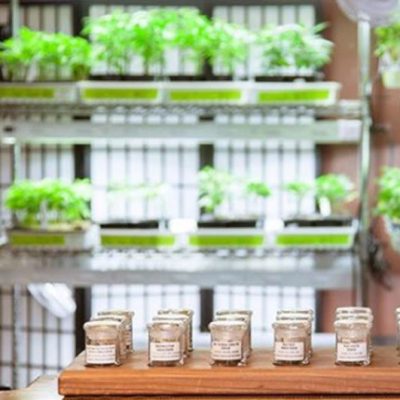 We Have What You're Looking For!
Cannabis Flower (Sativa, Indica & Hybrid)
Concentrates
Edibles
Topicals
Prerolls
& More!
Questions? Visit our FAQ page!
Sign up For Our Newsletter!
Get the latest news, tips, and specials!